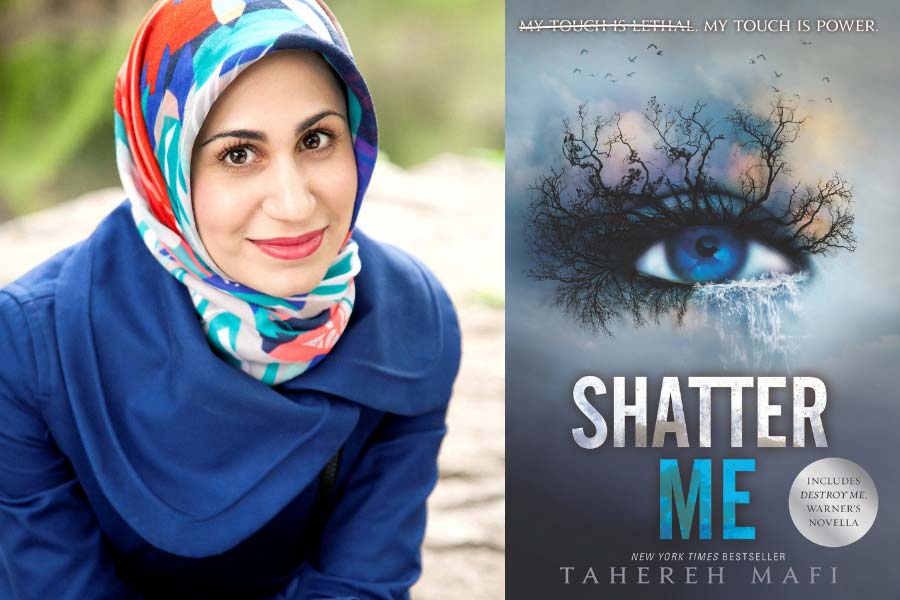 Young Adult Dystopian fiction has extremely close links to both modern and original Science Fiction and could even be considered a subgenre of the broader Sci-Fi genre. This podcast aims to examine Dystopian Young Adult texts, its purpose, its links to science fiction and its criticism of modern social issues, politics and how it adapts these for a younger and more broad audience. By looking at texts such as Suzanne Collins' The Hunger Games, Louise O'Neill's Only Ever Yours and Tahereh Mafi's Shatter Me we can analyse these issues and apply them to our own modern world, as we can with Science Fiction
Works Cited
Acups, Susan. Menadue, Christopher-Benjamin. "Who Reads Science Fiction and Fantasy,and How Do They Feel About Science? Preliminary Findings From an Online Survey", SAGE Open, April-June 2018.
Atwood, Margaret. The Handmaid's Tale. Vintage, 1996.
Collins, Suzanne. The Hunger Games. Scholastic Childrens' Books, London, 2009. 
Collins, Suzanne. The Hunger Games: Mockingjay. Scholastic Children's Books, London, 2010. 
Collins, Suzanne. The Hunger Games: Catching Fire. Scholastic Children's Books, London, 2011. 
Doll, J., 2020. The Ongoing Problem Of Race In Y.A.. [online] The Atlantic. Available at: <https://www.theatlantic.com/culture/archive/2012/04/ongoing-problem-race-y/328841/&gt; [Accessed 03 April 2020].
Elices, Juan F. "Othering Women in Contemporary Irish Dystopia: The Case of Louise O'Neill's 'Only Ever Yours.'" Nordic Irish Studies, vol. 15, no. 1, 2016, pp. 73–86. www.jstor.org/stable/44363745. Accessed 11 Mar. 2020.
Jones, Caroline E. "Changing the World: Faces of Rebellion in Suzanne Collins's Hunger Games Trilogy." Journal of the Fantastic in the Arts, vol. 27, no. 2 (96), 2016, pp. 225
Langbauer, Laurie. "The Ethics and Practice of Lemony Snicket: Adolescence and Generation X."PMLA, vol. 122, no. 2, 2007, pp. 502–521.
MAFI, T., 2019. SHATTER ME. [S.l.]: HARPERCOLLINS CHILDRENS B.
Muraveva, Ekaterina. "Beauty Magazines' Discourse in the Dystopian World of Louise O'Neill's Only Ever Yours." Estudios Irlandeses, no. 13, 2018, pp. 120-137. https://search-proquest-com.ucc.idm.oclc.org/docview/2253845568?accountid=14504. Accessed 11 Mar. 2020.
Nassaris, Heather. "Female leads, diversity and an engagement with complex global issues
makes science-fiction so popular among young people," Independent, Independent News & Media Group Limited, Thursday 31 January 2016.
O'Neill, Louise. Only Ever Yours. Quercus Editions Ltd, 2014.
Seal, Lizzie & O'Neill, Maggie., "Imagining Dystopian Futures in Young Adult Fiction." Imaginative criminology: Of spaces past, present and future, Bristol University Press, 2019
Steevers, Edna L., 1975. The girl that I marry: Feminine stereotypes in literature. Women in literature and criticism, Vol. 37, No. 4, pp. 22-24.
Suvin, Darko. "On the Poetics of the Science Fiction Genre," College English, Vol. 3, Dec.,972, pp. 372-382, National Council of Teachers of English.
Von Mossner, Alex Weik, "Climate Change and the World Risk Society in Saci
Lloyd's The Carbon Diaries 2015 and 2017", Contemporary Dystopian Fiction for Young Adults : Brave New Teenagers, edited by Carrie Hintz, et al., Routledge, 2013. ProQuest Ebook Central, https://ebookcentral-proquest-com.ucc.idm.oclc.org/lib/uccie-trial/detail.action?docID=1186446.
Wolk, S., 2009. Reading for a Better World: Teaching for Social Responsibility With Young Adult Literature. Journal of Adolescent & Adult Literacy, Vol. 52, No.9, pp.664-673.
Young, Moira. "Why is dystopia so appealing to young adults?," The Guardian, Guardian News & Media Limited, Sun 23 October 2011.